HOW MUCH MEDICAL INSURANCE COVER DO I NEED WHEN LIVING IN THAILAND ?
How much do you need is a good question. Many people base their decision on their budget, how much they can afford either monthly or annually.
Medical treatment in Thailand can be both relatively cheap or very expensive. This also comes down to what treatment is required and to which hospital you go to.
In Bangkok, Most of the Expat community go to one of the following hospitals:
Bumrungrad Hospital  Sukhumvit Soi 3,
Sametivej Hospital in Sukhumvit Soi 49,
BNH Hospital  in Convent Road, Silom,
Bangkok Hospital in Petchaburi Road, and
Bangkok Hospital in Pattaya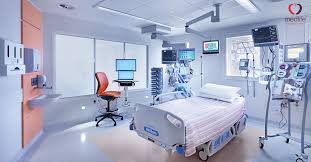 Some of the hospitals mentioned, generally can treat all ailments, and some are more specialized eg, Bangkok Hospital, Petchaburi Road is more cardio orientated.
One can go to the Thai Government Hospitals and get cheaper treatment there, but then there is the long wait. Here one would have to pay oneself.
Out patient treatment is relatively inexpensive in Thailand and most people tend to forgo this option. Most of the people that I interact with are concerned about major hospital bills when admitted into a hospital for a medical procedure.
It is not unheard of when some hospitals place additional services and costs in the bill that are not actually required or related to the medical condition or treatment.
Having an Insurance policy in hand, does assist in the scrutinization of medical bills before they are settled by the insurance company and are not paying for unnecessary items.
Going for the cheapest and lowest cover available, can come and bite you in the rear when not expected.  When you need it, you want the best and quickest medical treatment that is available.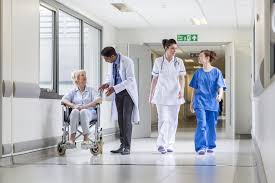 A Medical Insurance Policy  overall, is a safety net for when you need it. It is not an investment where you get returns on your money.
Some people think that all these years they have paid for a policy and have never needed to use it, was a waste of money. I say you are one of the lucky ones.
I would advise everyone to have a medical Insurance policy in place.
It is better to have a policy and not use it, that to not have and then need it.
Anything can happen when you least expect it.
How much Insurance cover is sufficient?  Personally, anything under 2 Million baht, makes me feel rather uncomfortable.
A comfortable value annually renewable cover I would recommend to be between 3 – 10 Million bht. This would cover expenses even at the " high end " hospitals.
One needs to be aware of the fine print as to what the policy covers. Does the Insurance policy cover partial expenses or the total amount. Your Insurance Broker would be able to advise you.
With anyone having pre-existing medical conditions, most companies will place an exclusion of treatment on such medical conditions. Some may provide cover at a higher premium ( loading of the standard premium amount), or may offer a moratorium exclusion, ie no cover for any treatment or consultation of pre-existing conditions. This is normally done for a two year period. The decision is with the respective Insurance company's Underwriting department.
This however does not mean that the premium will be reduced because of non treatment of existing medical ailments.
VERY IMPORTANT TO NOTE : By non disclosure of any pre-existing medical ailment/s, whether one is taking medicine or not, could result in your medical treatment being declined or even  invalidate ones policy and  having the policy cancelled.
Questions to ask before taking out a medical Insurance policy:
. Where is the company based.
. Do they have local representation
. What hospital network do they have in Thailand
. Can I have a private room?
. How many levels of cover and what amount of cover (value) do they offer
. Do they cease / stop cover for persons when they reach a certain age
. Does the Insurance Company have direct settlement with the hospitals
. Will they cover you when abroad  (traveling)
. Are deductible / excess options available
. Would the Insurance comany offer moratorium exclusions (temp exclusions on existing medical conditions)
. Do you require to have a medical examination before being accepted on cover
. Can you pay your premiums either quarterly or bi-annually.  NOT many companies do a monthly payment option.
Which hospitals can you go to, for affordable treatment that is covered by your insurance company.
Is the medical Insurance Policy portable, ie go with you when you move to another country?
Give yourself and your loved ones peace of mind.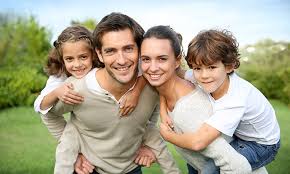 Contact us today and let us help you get the cover best suited to your requirements and budget.