Whenever you leave your home, whether going to work or holiday, you could have an accident and suffer from an unfortunate injury.
In the UK, you can rely on the NHS for medical attention and consultation.
However, no matter your age, sex or activity, you are taking risks in a foreign country when going abroad.
A holiday is when you relax and enjoy yourself away from home, maybe in a new country.
Many travelers leave the country of the holiday with a lot of great memories, new friends, experiences, photos and the odd souvenir or two.
Some travelers are less fortunate.
I had the experience a few years back of looking for a travel insurance policy, but I did not complete the process.
My focus was on my three-week holiday in Thailand. A last minute check ensured that my luggage, passport, money and plane ticket, were all ready.
I tend to be one of those people that prepare things within a few days of flying out.
Work issues were finalized, and I was now all set to fly.
After an 11-hour flight arriving in Bangkok, it was now time to check in to my hotel and start sightseeing with some of my Thai friends.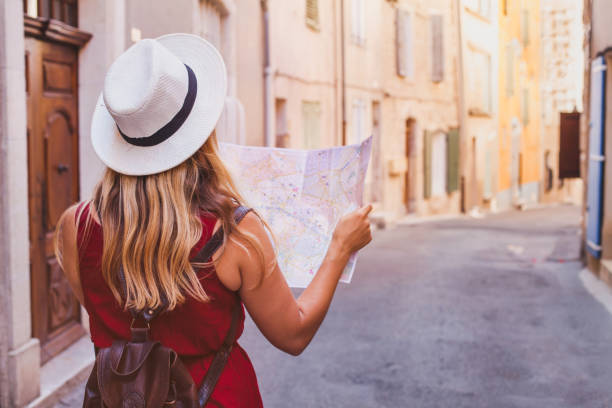 Walking and travelling around in a hot Bangkok, I noticed that my one leg looked a little swollen.
Thinking I may have sprained my foot while walking on the uneven pavements, I popped into a pharmacy near my hotel. I thought that maybe some anti–inflammatory pills will do the trick.
The pharmacist took one look at my leg and said, HOSPITAL!
What! Yep. After a quick visit and a few jabs and a bag full of medicine, I was diagnosed with DVT (Deep Vein Thrombosis).
Mind you I had a budget for this trip, and the hospital visit took quite a junk out of it.
In hindsight, I should have taken a little more time and bought that travel insurance.
I was very fortunate that I did not end up in hospital or that would have seriously have put me up the creek without a paddle.
With the increasing cases of accidents and incidents every year, Travel and Health insurance are not just a must but a need for every person who travels to Thailand.
This is to protect yourself from the overpriced medical bills, in event anything happens.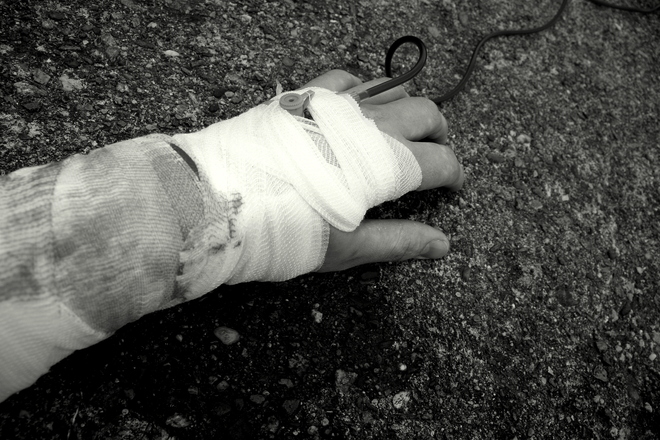 You might get injured when you are sightseeing, riding on a motorcycle, get food poisoning from trying unfamiliar food or get sick due to the tropical weather.
The number of cases brought to the attention of the media of people being hospitalized with no insurance, then appealing to the public to "fund me" has increased over the years.
More shocking, is the number of older people getting in that position.
Unfortunately, the older we get, the more at risk we become.
For many, people take a long time to save up for that "dream" holiday, but do not cater for the inevitable.
I think the most important question is, can I afford to or even take the risk in NOT having a travel insurance policy.
Medical costs are increasing, whether it be going to a Government funded hospital or a private one.
The support from one's Embassy or Consulate is now minimal in such cases.
The UK Embassy advise you to contact your friends or family for assistance (Financially).
Your travel insurance should always include the following cover:
medical expenses and for getting you home if you're injured or fall ill abroad,
personal injury and
cover for accidents or damage caused by you.
Most travel insurance will pay doctor and hospital expenses up to the benefit limit when you face a
medical emergency when traveling.
However –  you need to pay close attention to whether your travel medical insurance will settle directly with the hospital or you need to pay first and then submit a claim, as well as how it covers pre-existing conditions.
Pre-Existing Conditions
Many travel health plans have rules around how they'll cover pre-existing conditions, starting with how they define "pre-existing."
Often plans have a "look-back" period, meaning the plan will look back at your medical history to see if a condition appeared during a period that could range from 90 days to one year, depending on the policy.
Having travel insurance which covers it all, could make your life easier in a case of an unexpected hospital visit. It provides people with a much-needed financial backup at times of medical emergencies.
Although Thailand is generally a safe place to visit, things can still go wrong. Having the right insurance policy can help minimize the possibility of getting into financial difficulties, and yet helps you to receive the proper medical treatment while in the country.
Before leaving your country of residence for your holiday, ensure that you have adequate travel insurance cover for your trip. You can click here to get yourself a policy online.
Should you arrive in Thailand with no travel insurance, you can buy an Inbound Travel Insurance policy from one of the many local insurance providers. Click here for more information.
Travel Insurance. Don't go on holiday without it!
152 Total Views
2 Views Today